---
Gain Visibility and get your
business on Google today!
VastResult Inc. can help your Business stand out and connect you directly with customers on Search, Map or Google+.
---

BE FOUND ON GOOGLE
Be there when customers look for you. VastResult lets you put the right info about your business on Search, Maps and Google+ so that customers can find you. Your next customers could be a click away.

ENGAGE CUSTOMERS
Engage with customers on Google Street View Indoor. Enhance your presence across Google with a premium-quality 360° Virtual Tour powered by Street View Technology.
DELIVER COMPLETE INFORMATION
Customers can find your business on computers, mobile phones and tablets. Whether they're searching at home, on the go, or switching between devices, your customers will find the same…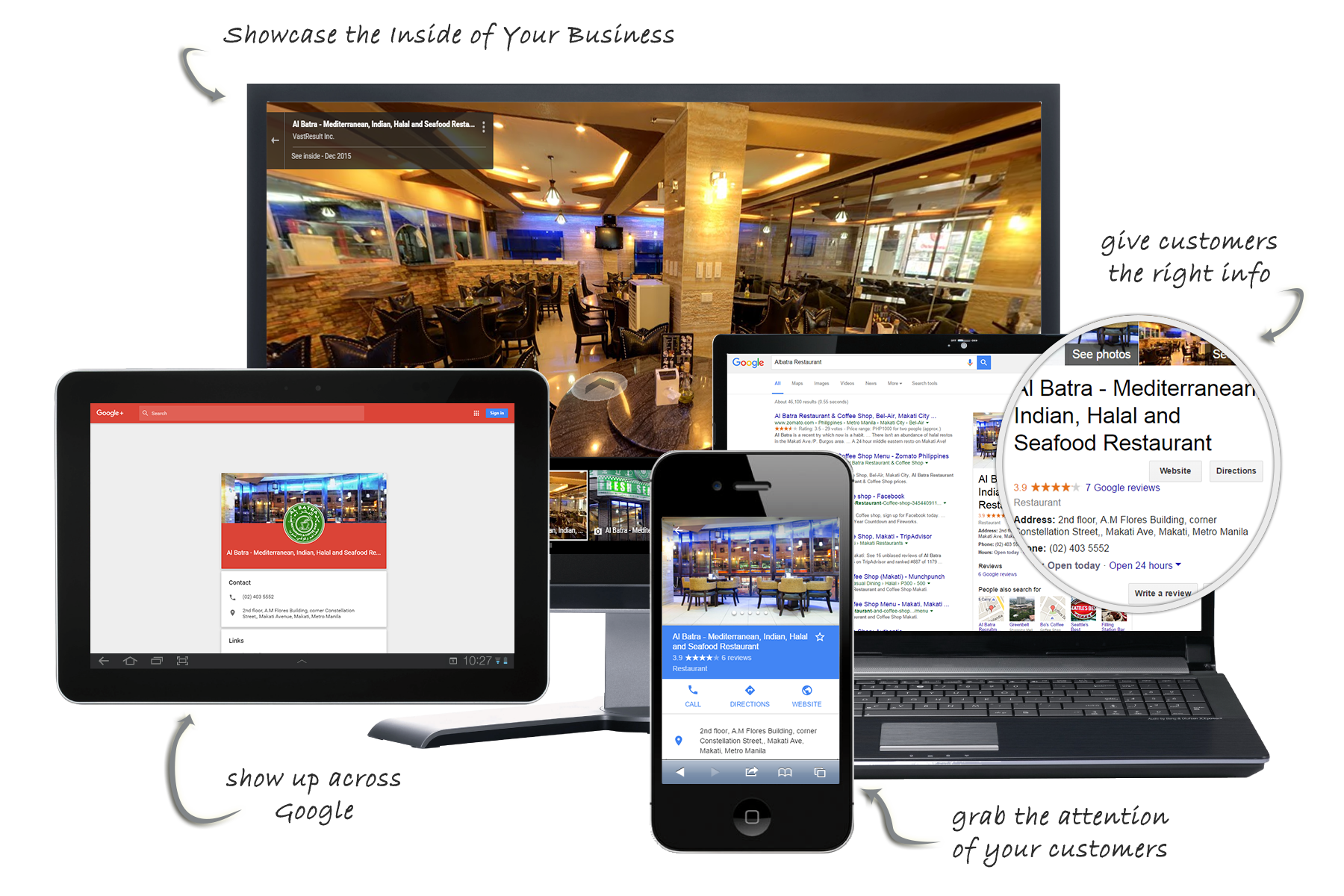 Get your Business on Google today
Any individual who has something to offer would be insane to leave behind a chance to get their image before qualified leads, isn't that so? Site improvement is about getting your site found by your potential clients, and Google has most of the piece of the overall industry with regards to search.
Having a Google Street View Indoor and be listed on Google will make you stand out. We can help your business to connect you directly with Customers on Search, Map or Google+
Google Maps Business View let customers see inside
With Google Maps Business View, your customers can walk inside your business, see the ambience and decor with familiar Street View navigation. Customers will be able to truly experience your business - just like being there!
GET YOUR BUSINESS ON GOOGLE TODAY!
Be Found on Google. Your next customer could be a click away. When you get on Google, you make it easier for customers to find information about your business online, including hours, contact details and directions.